We are raising funds for Christian Aid by inviting people to visit, select from the plants on offer along the side of the house and around the edge of the patio and then make a donation.

New plants are arriving all the time and will continue to do so throughout the early summer.

At present you will find hebes, hydrangeas, lilac, hardy geraniums, hollyhocks, canterbury bells, sedum, day lilies, grasses, phlox, golden rod, the list goes on!

In June we will have splashes of colour with annuals and bedding plants arriving.

Look out for updates here.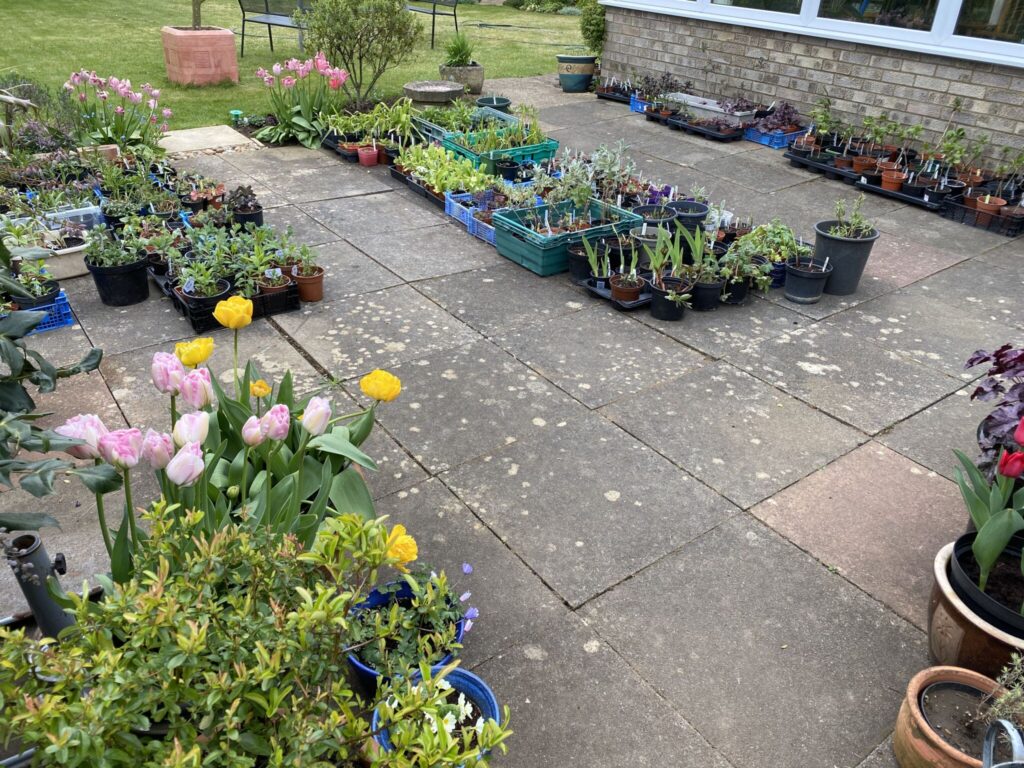 Find us at: 178 Obelisk Rise, Northampton, NN2 8TX