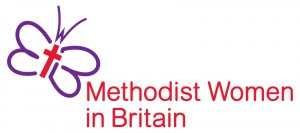 Methodist Women in Britain (MWiB) is an independent, self-financing organisation. Our aim is to connect women with an interest in creative spirituality and a passion for global social justice.
Methodist Women in Britain forms the British Unit of the World Federation of Methodist and Uniting Church Women and is part of the Europe Britain and Ireland area.
Our aims are as follows:
Bringing women together to know Christ and to make him known.
Encouraging, equipping and enabling women to serve God in the church, the community and the world.
Connecting women in Britain with women worldwide.
Each year we work in conjunction with the World Church Relationships department of the Methodist Church to prepare the Easter Offering dedication service, which is used by churches and circuits throughout the Connexion.
During the year, we arrange several national events, these are a residential weekend in the spring, a creativity day in late spring early summer and a World Federation day held on the nearest Saturday to 26 October.  In addition, the districts arrange their own events. We also have a fringe event at Conference where we commission our new officers.