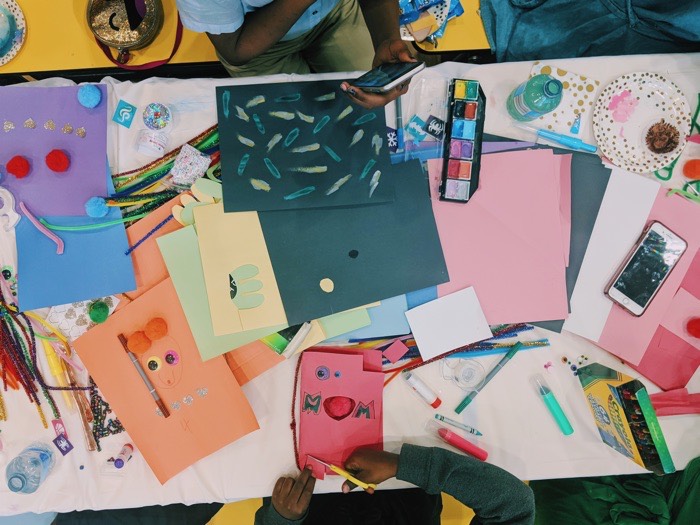 KINGS' KIDS / KINGS' TEENS / KINGS' TOTS
Our young people meet in their different age groups on the 2nd Sunday of each month from 10:45 am – 11:45 am in the upstairs rooms at the Kingsthorpe Baptist Church. We are very happy for the children to stay with us while you worship in Church or alternatively all members of the Church family are welcome in our Junior worship sessions. For more information please contact KingsKidsTeens@outlook.com
Kings Tots is our youngest group and is aimed at pre-school children. A friendly little group where children can play together and learn about the love of Jesus in age suitable activities. This group is led by Jess Markie, a qualified nursery nurse, with help from other Church members.
Kings Kids is for children aged 5 – 11 yrs. This group is lively and busy with lots of fun and games. We share bible stories, prayers and activities. We do something different every time but often a mixture of drama, quizzes, craft, songs and art. We think about Jesus' love for us and growing up as a Christian in today's world. This group is led by Carol Baldwin, Catherine Jones and Steve Robbins.
Kings Teens is for young people at senior school. This group also uses games and quizzes, craft and a variety of other challenges, activities and discussions to discover more about the bible and our everyday Christian life. The group is friendly and lively and led by Val Markie and Ruth Turnbull. You will be very welcome so come along and join us.
We also have social nights with games such as badminton, table tennis, board games and other activities from time to time. We put information in the church notices and on the website.
GODLY PLAY
Godly Play is a more reflective approach to worship. We meet for Godly Play when there is a 5th Sunday in the month. Please meet in Church at 10:45 am as usual at Kingsthorpe Baptist Church and we will make our way upstairs after the first part of the service.
We start with a story told in an active way through a visual presentation on a story mat. Then we follow it up with a range of activities that everyone can choose. We come back into our story circle at the end for a drink and a prayer. All ages are welcome in Godly Play.