KINGSTHORPE BAPTIST CHURCH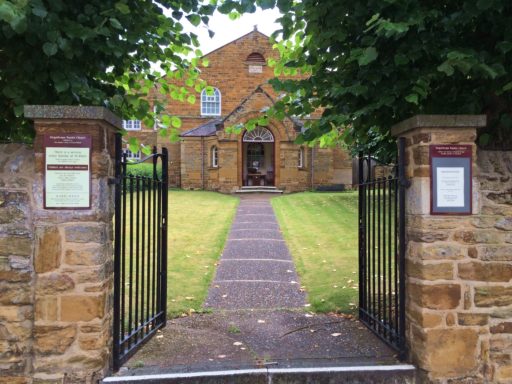 Kingsthorpe Baptist Church was founded in 1823 by members from Carey Baptist Church in Moulton and College Street Baptist in Northampton. The Chapel, which was built in 1835, stands in the High Street of the old Kingsthorpe village. It is built of local ironstone and is a grade 2 listed building. The church tends to lean towards a "traditional" form of worship and an open Communion, which is celebrated each month welcoming all who love the Lord as Saviour.
We join in worship with Kingsthorpe Baptist Church every Sunday except the 1st Sunday of each month when we worship at the Pastures Community Centre.